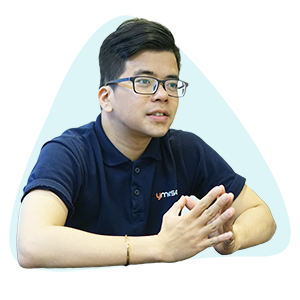 After almost 9 years living and working in Singapore, Huu Thinh decides to return and bases his startup in Da Nang to actualize the so-called "Vietnamese dream."
Since then, he's built up the team from 2 to 20+, 100x the company revenue, and founded another business within the first 3 years.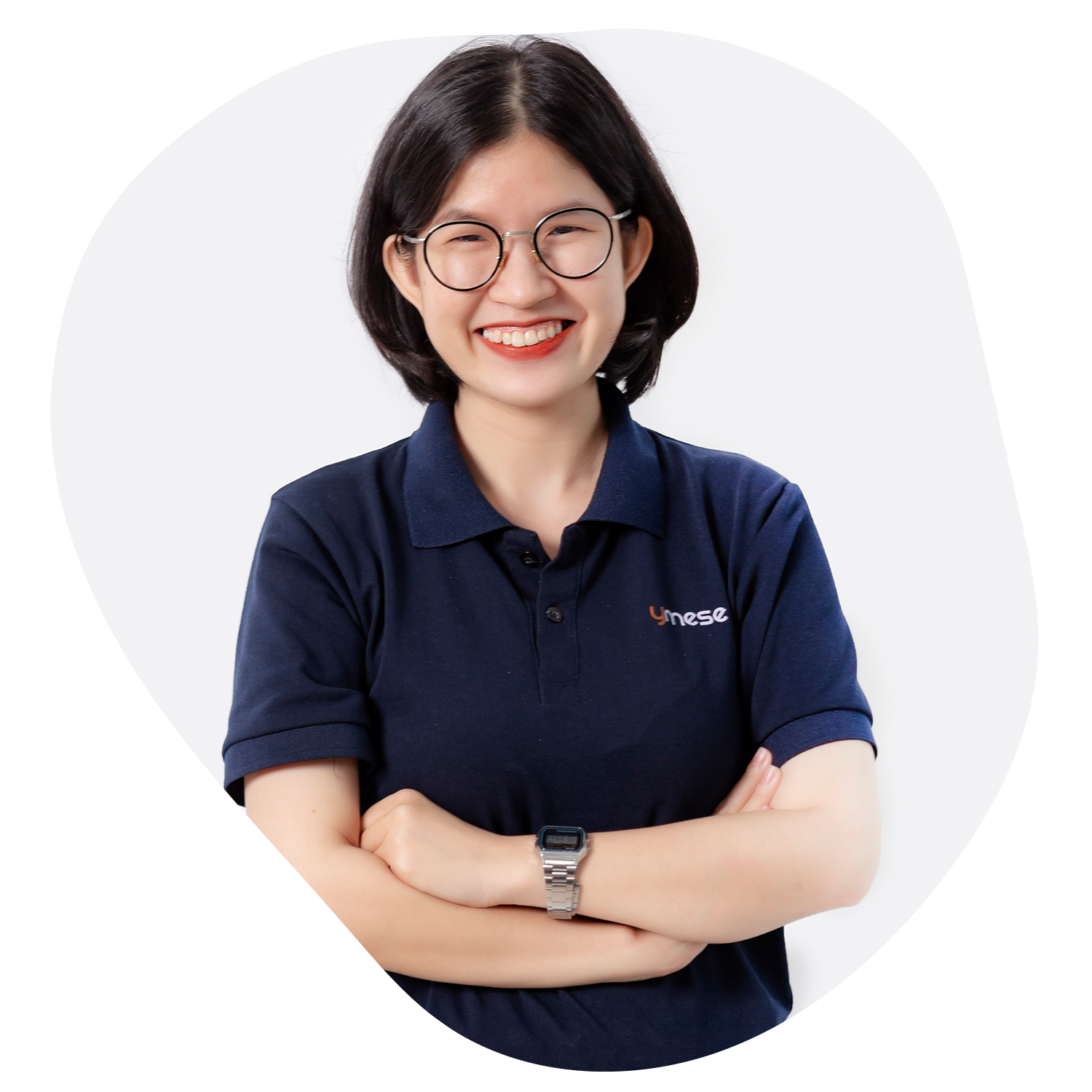 Deputy General Manager
Nhi Le
Nhi's life motto is best described by Zig Ziglar's quote: "You don't have to be great to start, but you have to start to be great."
She's an aspiring girl who always goes all out for pre-set goals. If you ask Nhi about her dream, this animal lover would say it's all about helping as many homeless puppies as possible.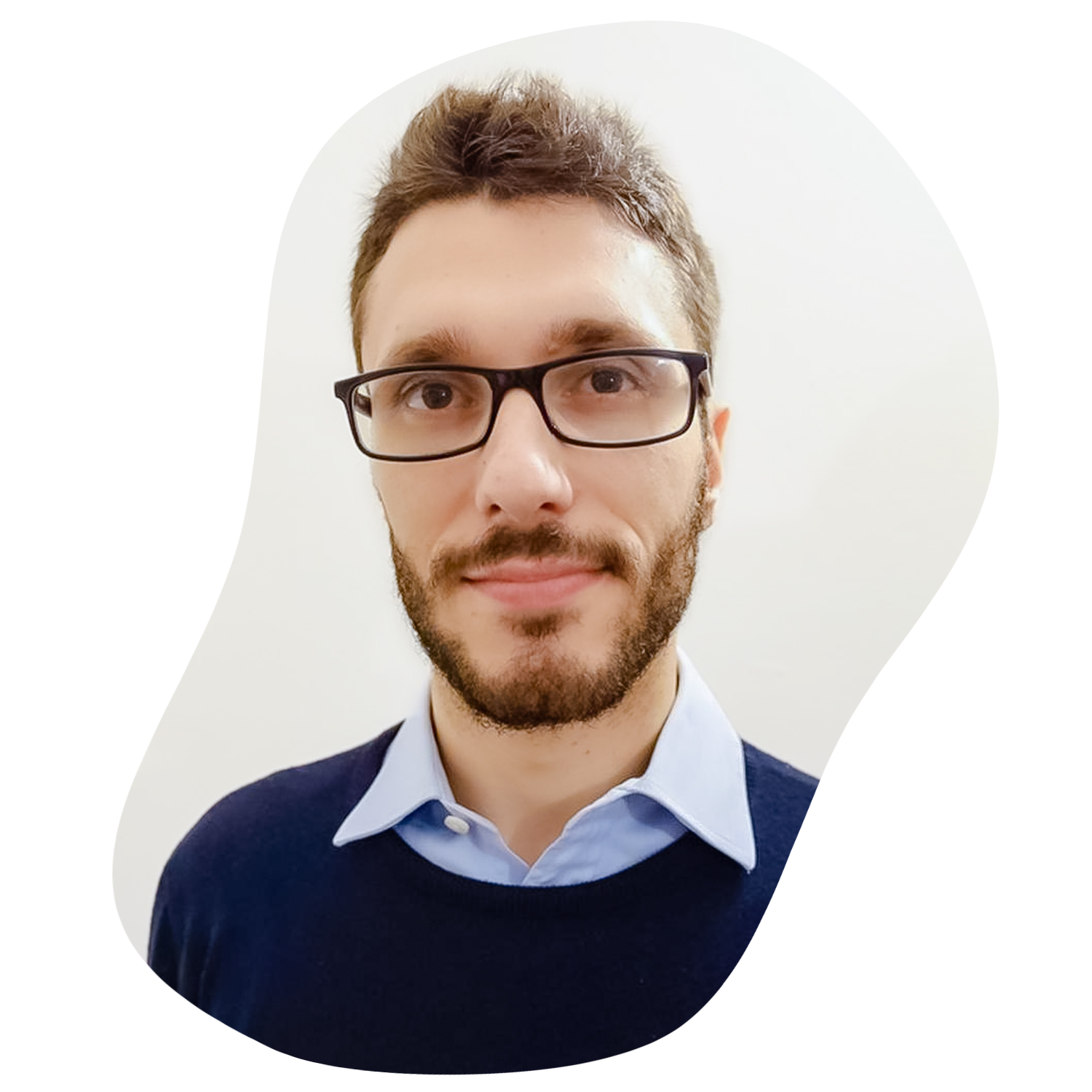 Tech Manager
Alessio Zazzarini
Alessio is a co-founder and Chief Growth Officer of the popular tech accelerator - Aurelia Ventures and also of UXBoost.
We're pleased to have him on board as a tech advisor during his time in Da Nang.
People are our greatest asset
We value and put our people first, making sure our working environment is always fun and challenging.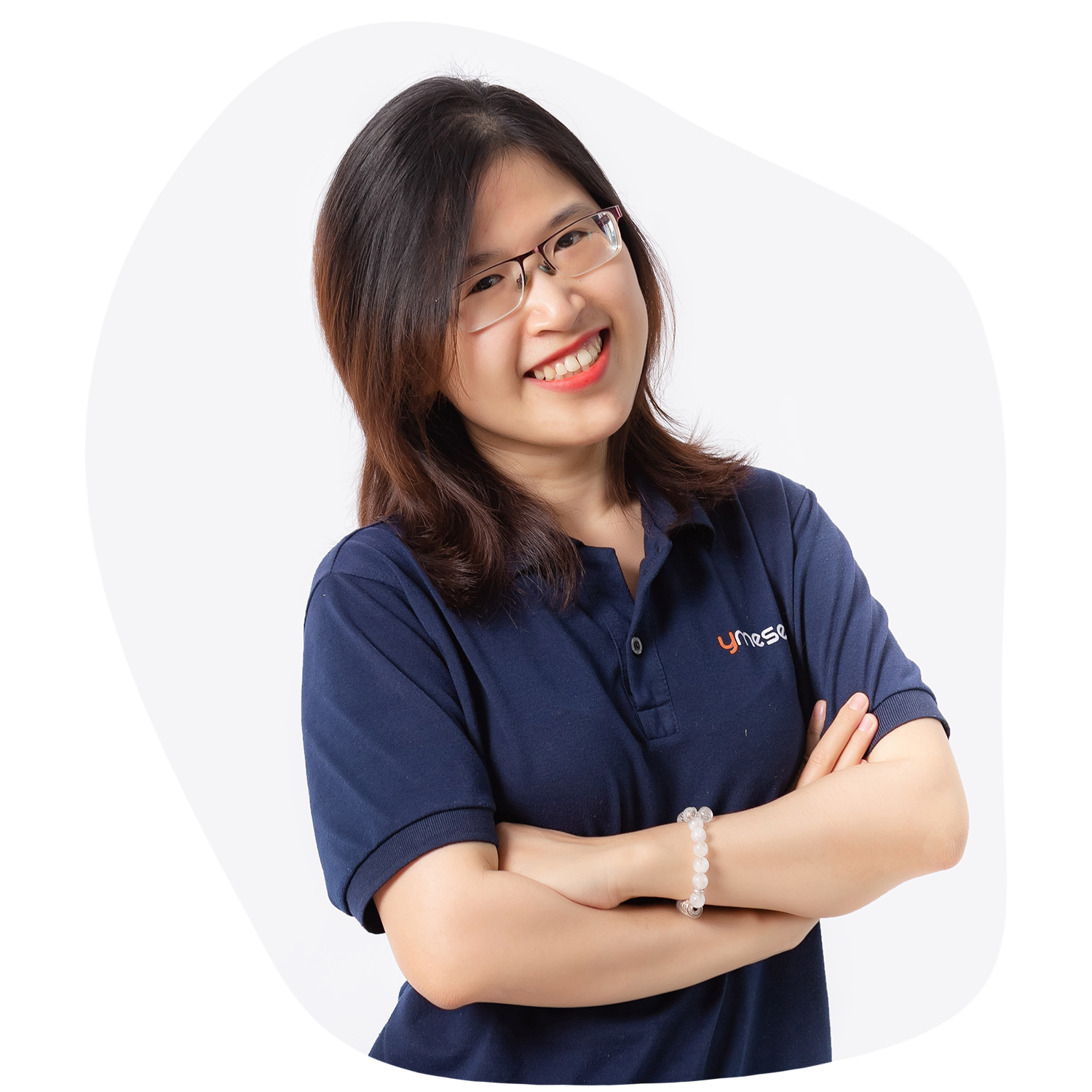 Phuong chooses good food and a 30-minute walk as therapies to recover after a working day.
She believes in the saying 'When one door closes, another opens', which lets her think positively in any circumstances.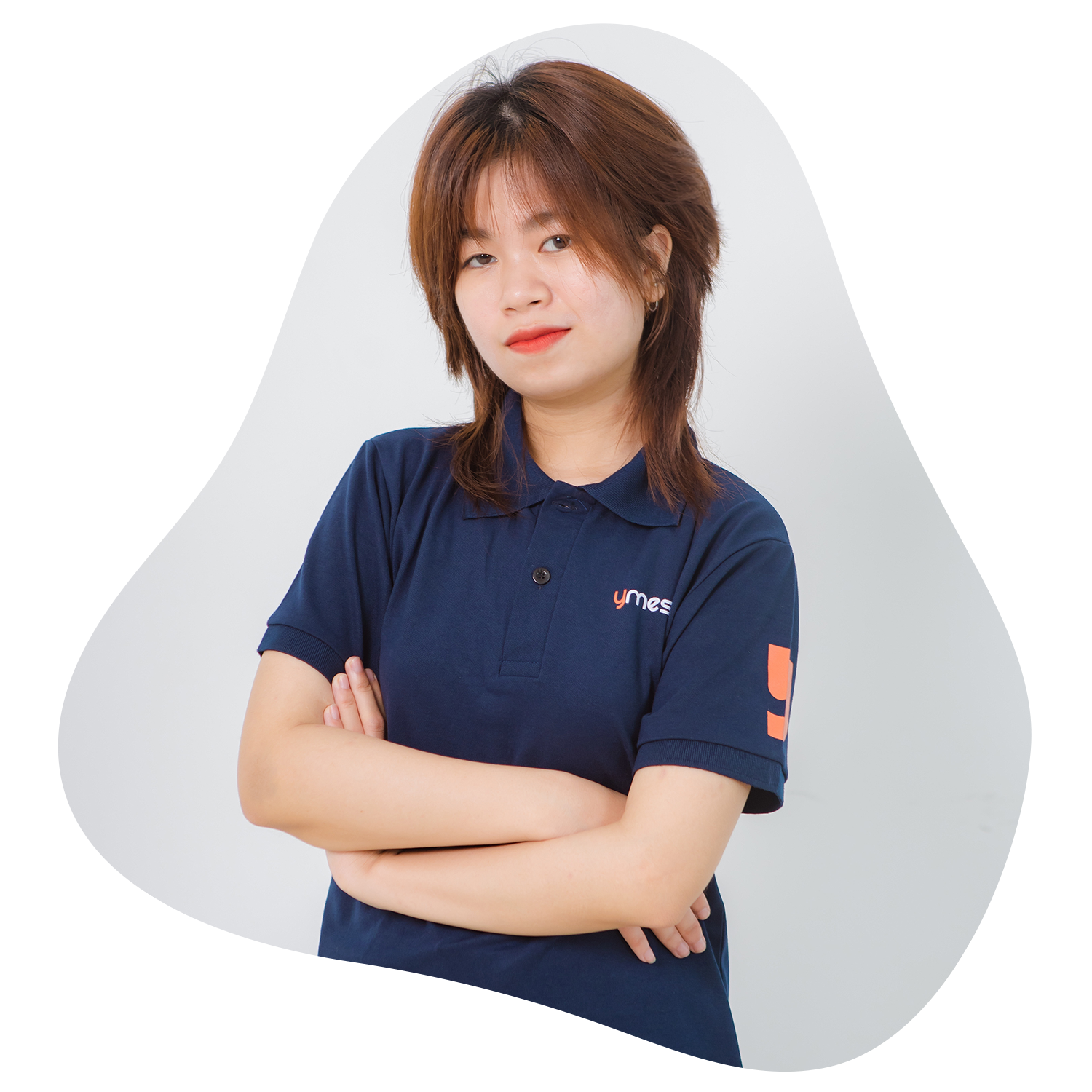 Hoang Anh pursues a HR career which she's always loved to do after graduation. Praised as someone who never misses chances, Anh considers it as the spark plug that will help drive her work effectively.
This dynamic recruiter is also a petaholic keeping "complaining" about her kids every day.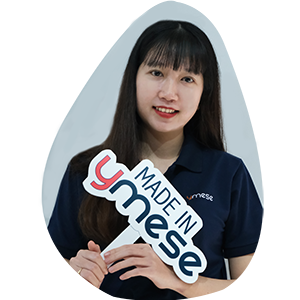 Wanna join the team? Your CV must attract Diep first. She worked in HCM City before moving to Da Nang with the desire to become much more successful in the recruitment career.
Diep has helped recruited and connect many geniuses with our YMESE family.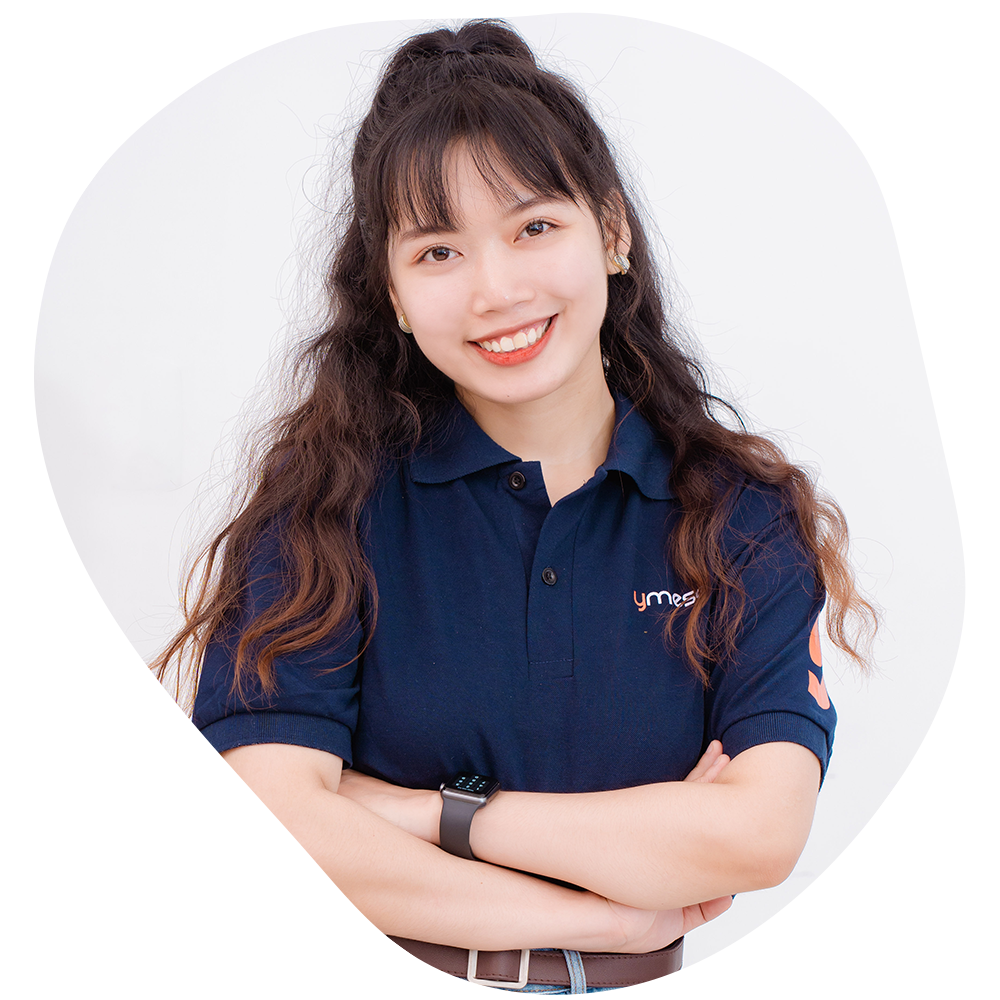 Personal Assistant
Tieu My
Tieu My is a young and passionate gal with an eye for fashion and design.
My could go to work with an unique outfit every single day in the entire month. She would rather feel stressed by her outfits than her job.
We grow together
We empower our teammates so that they can pursue personal growth and unleash their full potential.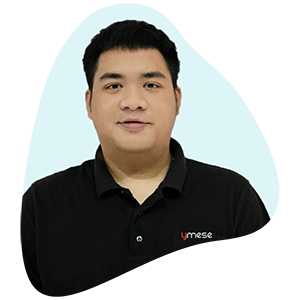 Full-stack Developer
Liam
Linh's role in our team is as gigantic as his body!
Joke aside, Linh is a young and talented boy who has a good sense of humor, and so, working with him is always a pleasure, not pressure.
He exemplifies the spirit, vision, and culture of YMESE.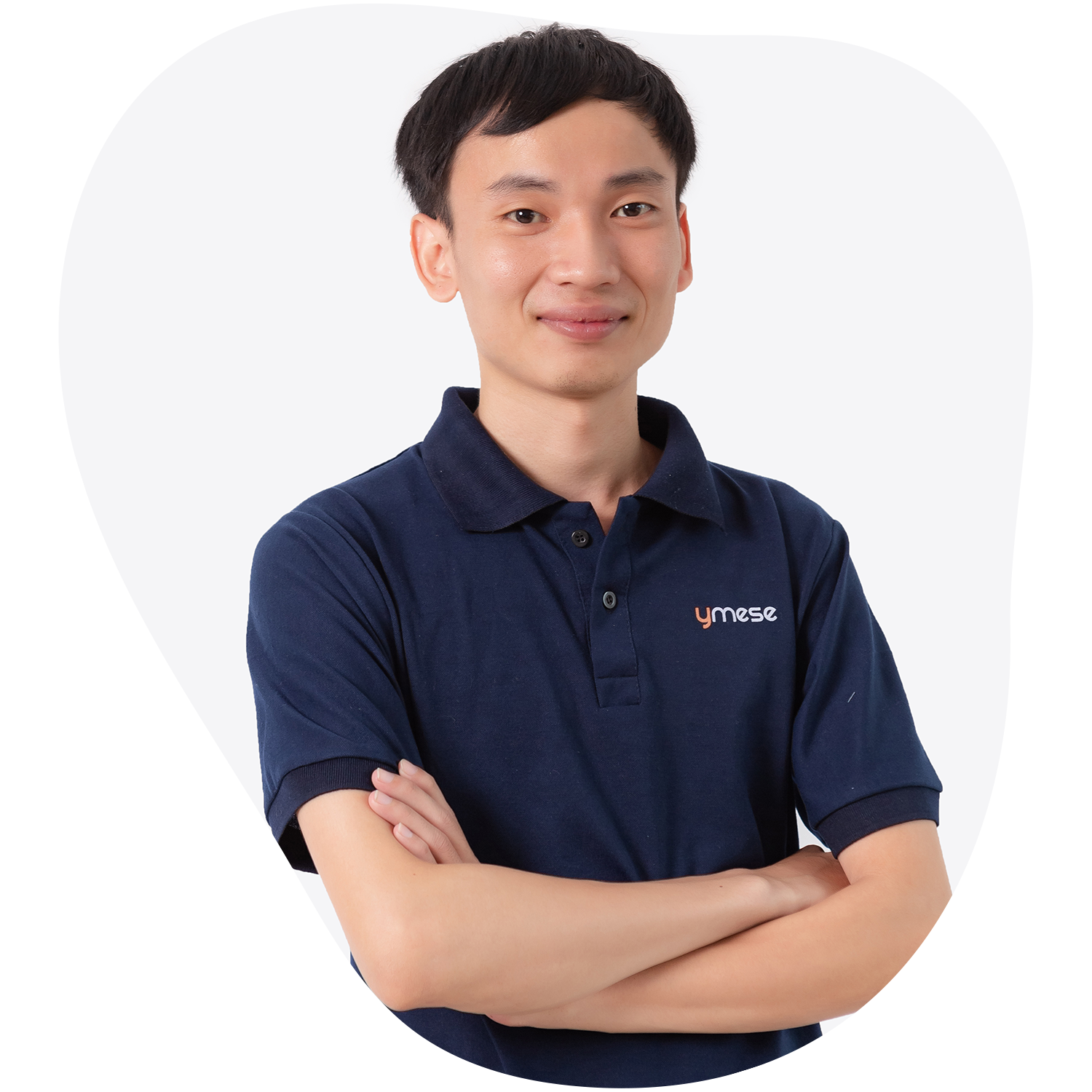 Front-end Developer
The Anh
"YMESE has transformed the shy me to a more positive version," said The Anh.
Joining the team right after graduation, The Anh always puts effort to learn and improve his skills. He has a heart of gold and never says "no" when asked for help.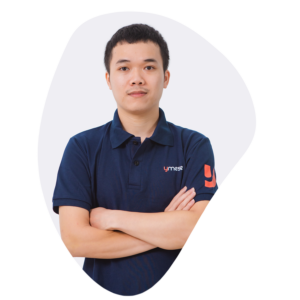 Back-end Developer
Don Tinh
Tinh is an experienced developer who has involved in developing many great products from scratch.
When not working, he loves watching and playing football.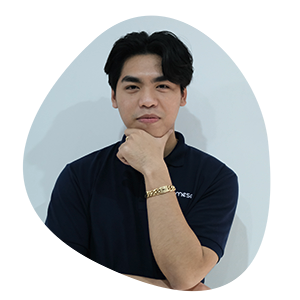 Front-end & Graphic Designer
Dung Huynh
"Don't judge a book by its cover." Don't judge Dung's ability by the number of words he says.
When you get to know him, Dung is, in fact, a nice and friendly guy who can come up with new and eye-catching ideas for our product's design.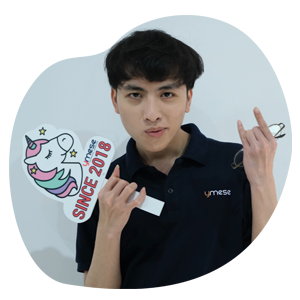 At work, Dat tries his best to solve the cases with unbreakable patience. He's a complicated man who albeit a silent workaholic enjoys dealing with tough problems.
He becomes talkative when discussing hot and trendy topics.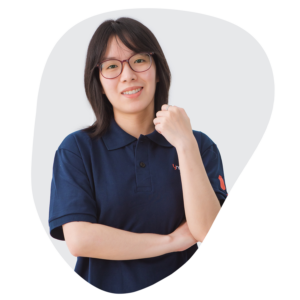 Junior Tester
Phuong Uyen
Linh's role in our team is as gigantic as his body!
Joke aside, Linh is a young and talented boy who has a good sense of humor, and so, working with him is always a pleasure, not pressure.
He exemplifies the spirit, vision, and culture of YMESE.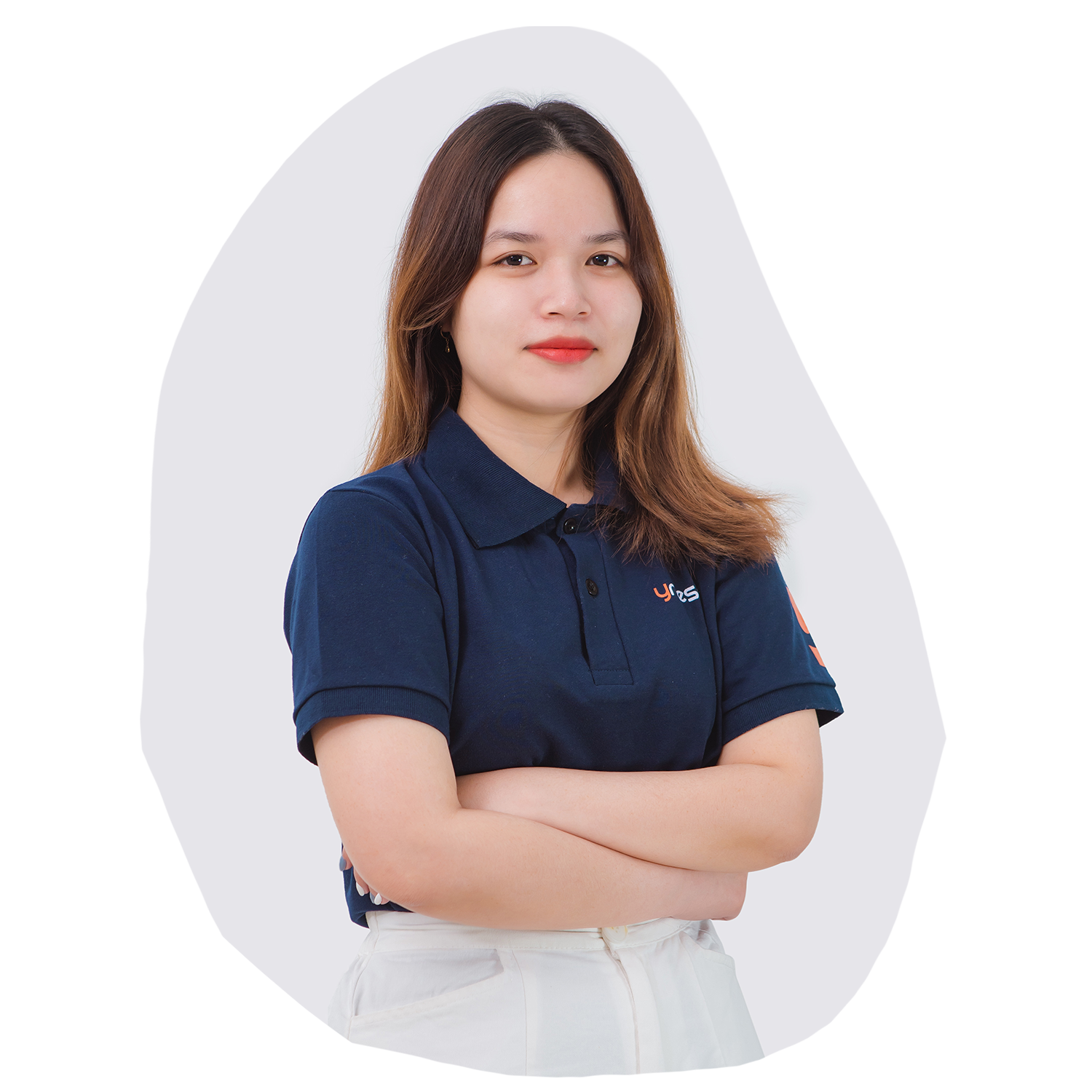 Writer & Customer Support
Gia Han
Call Han a coffeeholic, since she can't brighten her day without it. Ms. "Brownie", as her skin tone, has a dream of saving the world, but she decided to get paid and save money instead.
On the way to the tech world, she's discovering new things and trying to achieve fruitful progress.
A strong team starts with a strong culture
From a positive attitude, freedom in discipline to a winning mentality. Explore our culture!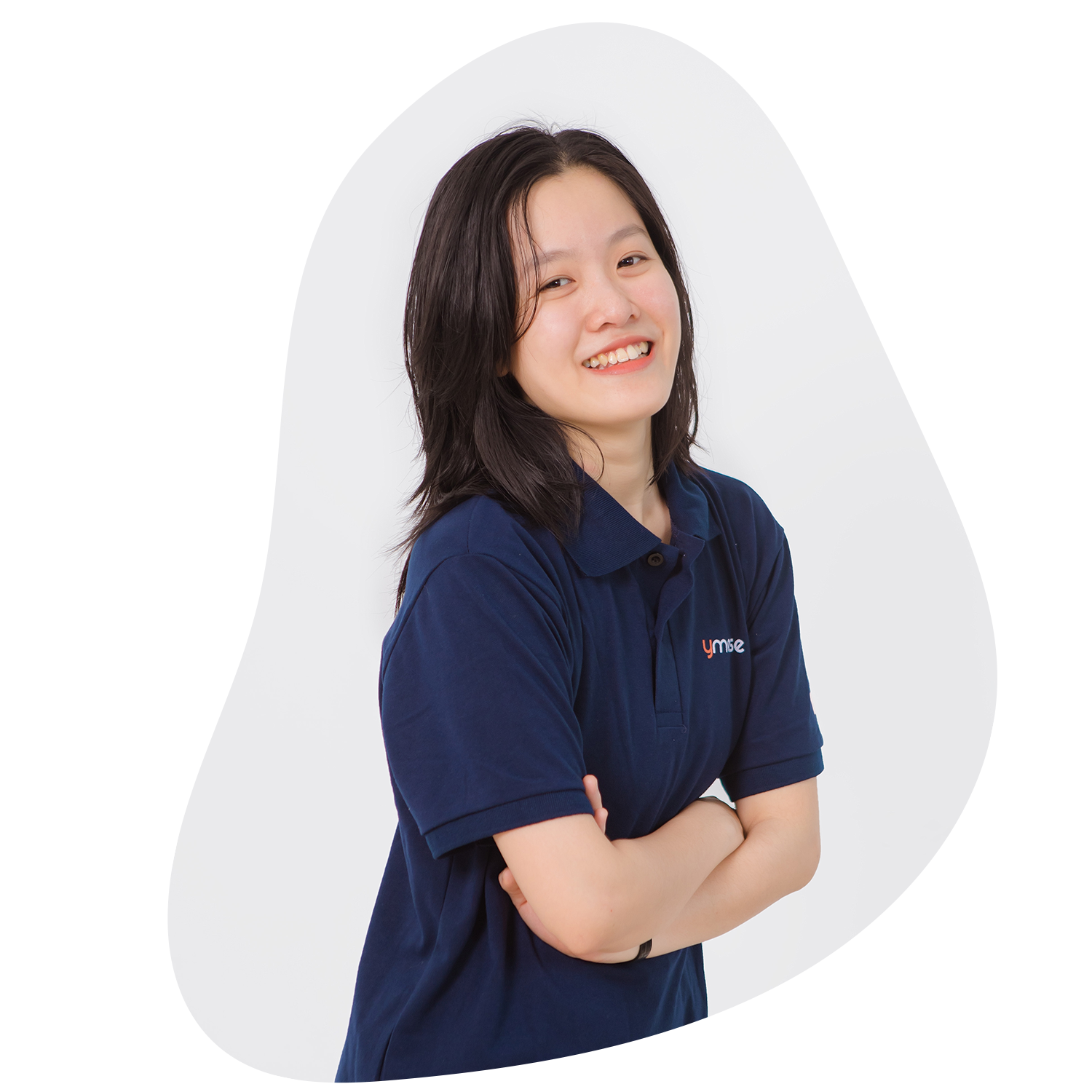 Marketing Assistant
Quynh Oanh
Oanh believes there is a string connecting her with art, and she's found opportunities to unleash her potential at YMESE Media.
When life gives her a lemon, Oanh makes lemonade by sleeping like a log or having good food with her beloved ones.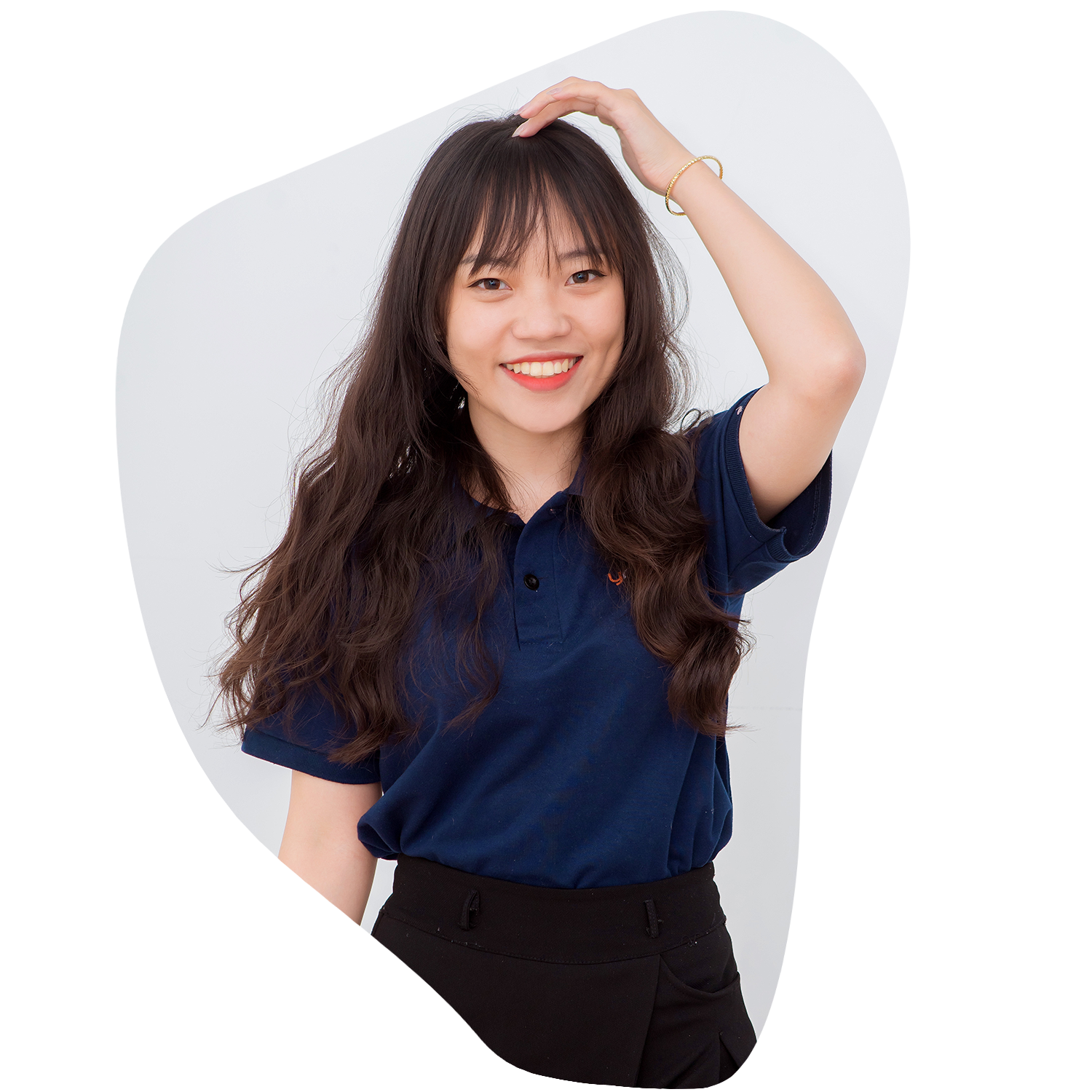 Nga is a born optimist who loves learning new things and always tries her best to achieve goals.
Apart from writing, Nga enjoys cooking and being outdoor. "Respect the differences" is her philosophy.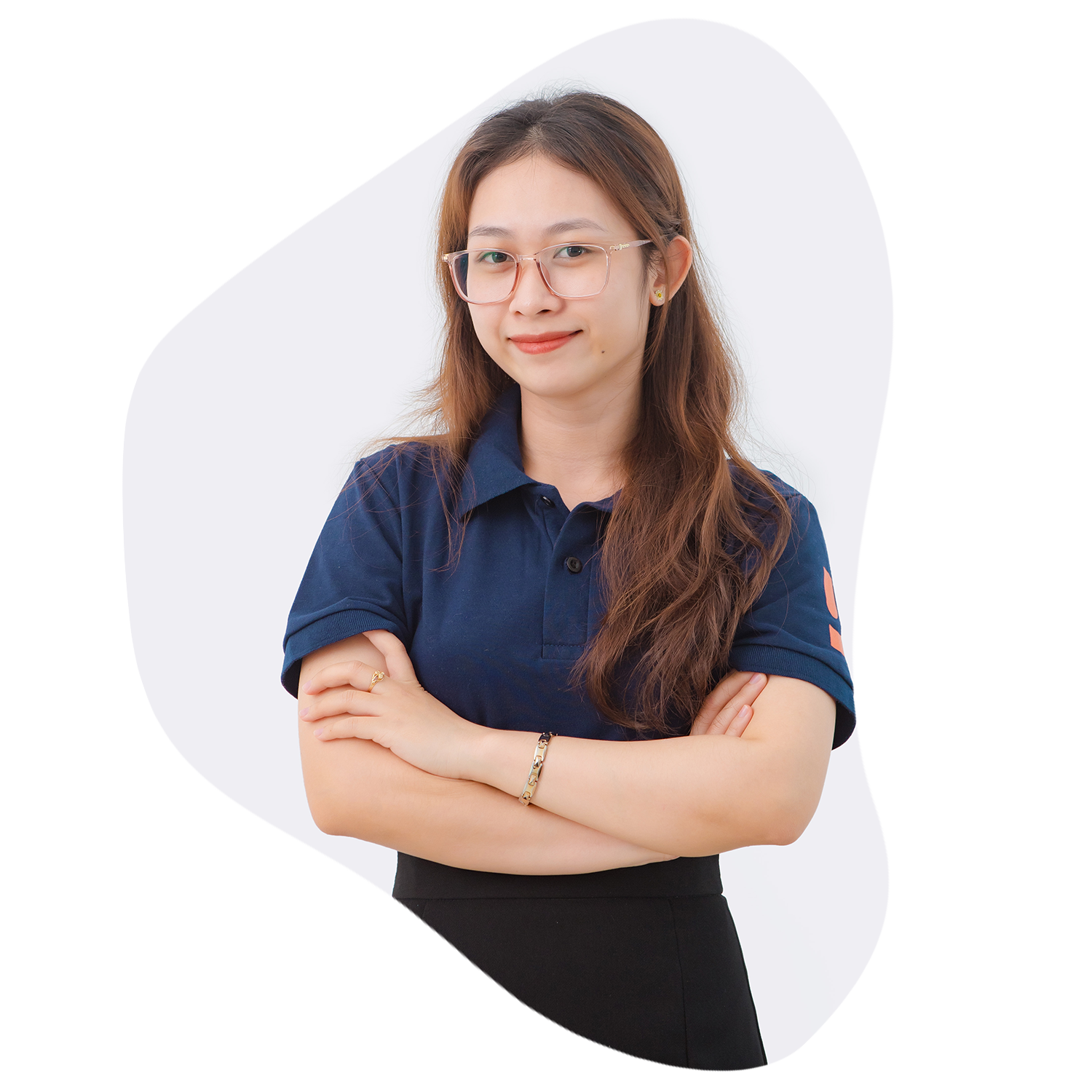 Marketing Assistant
Minh Chau
Behind the mild appearance is a mind full of booming ideas. Chau has a great concentration ability which allows her to deal with our projects beautifully.
The content creator loves to see the positive side of things letting her keep peace in her soul.
One team, One vision, One dream
Whether it's development, design, support, or sales, we all get involved in shaping & making our products better. Wanna be a part of our family? Check out available positions.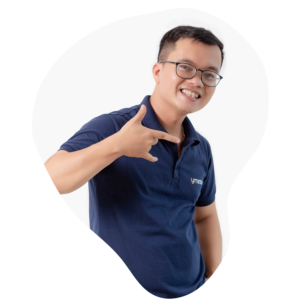 As an experienced photographer, Vinh desires to capture the most attractive images for all YMESErs. Photography is not the bread and butter but rather his passion. He hopes to bring the best projects that will inspire everyone.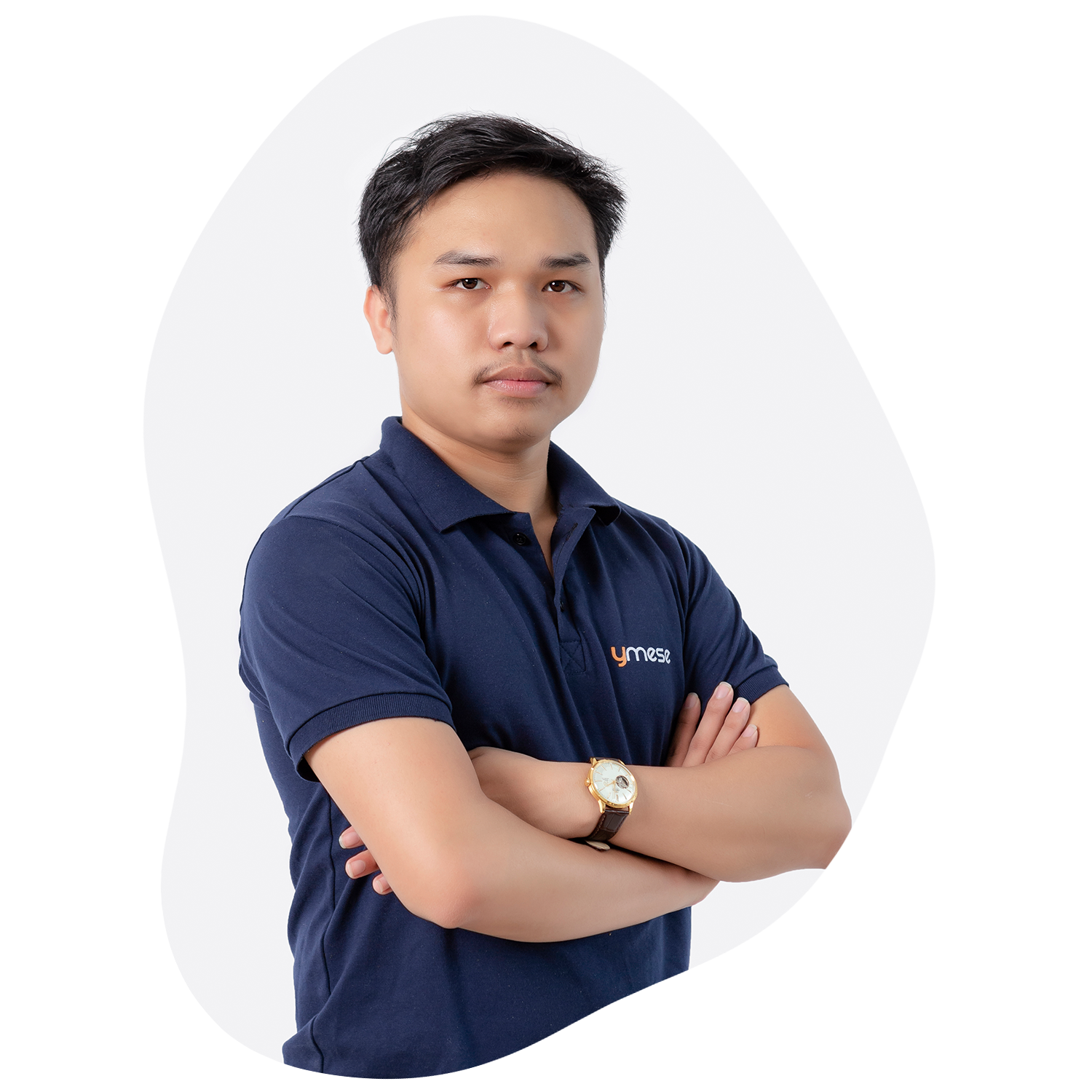 Film Maker & Director
Son Truong
Despite his young age, Son has the ability and experience to come up with creative and out-of-the-box ideas for our video marketing.
He's truly a go-getter who keeps learning new skills and playing with the camera to constantly improve himself.
Son helps co-found YMESE Media at the end of 2020.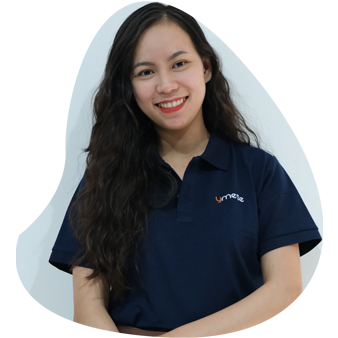 Sales Executive
Phuong Le
Anh Phuong picks "Dedication" as the best word to describe herself. The passion for meeting job requirements has led her to become an enthusiastic girl.
Becoming a Sales Assistant at YMESE open the door to show off her potential.
Technical Advisors
Our team won't be complete without our dear friends and advisors.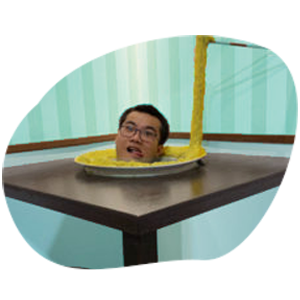 DBS Android Team Lead - Tech Advisor
Duong Hung
Hung enjoys working with technical stuffs. He always tries to adapt new technologies to make things as clean as possible.
Simplicity is his philosophy. Hung's good at guitar and badminton. He also loves having a beer with friends at weekends.
Lawyer - Legal Advisor
Khanh Dang
With 7 years of experience working at various banks and international corporations, Khanh is an expert at legal matters related to business and investment.
He's always been a reliable advisor for YMESE when it comes to regulations and policies.